Excimer Laser Treatment for Scalp Psoriasis
Excimer Laser Treatment for Scalp Psoriasis
Living with the often embarrassing symptoms of scalp psoriasis? We know the struggle is real. Scalp flaking and itching can range from a minor nuisance to having a substantial negative impact on quality of life. Studies have shown that people living with scalp psoriasis can have higher rates of depression due to stigmatization, embarrassment, and self-consciousness.
But there's hope! In 2009, the U.S. Food and Drug Administration approved the excimer laser for the treatment of psoriasis. The excimer laser uses a single band of ultraviolet B (UVB) light to penetrate psoriasis plaques and gently break them down. The wavelength produced by the laser, 308-nanometers, is the most effective in clearing psoriasis lesions.
The excimer laser is highly effective at treating scalp psoriasis due to its concentrated nature. It directly treats psoriasis lesions on the scalp, while sparing unaffected skin. It's ideal for those who have only a few lesions, but it is also commonly used to treat the entire scalp. Array registered nurses part the hair systematically to expose and treat plaques. This process is repeated until all lesions are treated. The excimer laser can also be used for targeted treatment of other areas, such as the ears, knees and elbows.
Treatment with the excimer laser is safe and effective for both children and adults, including pregnant women. Like other types of phototherapy, treatment is two to three times per week until lesions clear. Our patients typically experience improvement by 10-15 treatments, with significant improvement noted by 20 treatments. Treatment time is quick, about 15 minutes. Less time than it takes many to get a haircut!
Thanks to the excimer laser, patients can experience long periods of scalp psoriasis remission between flares. The American Academy of Dermatology reports an average remission time of 3.5 to 6 months.
If you're struggling with scalp psoriasis, ask your dermatologist or give us a call to find out if the excimer laser is right for you. Side effects of treatment may include less flaking and the return of your favorite black shirt.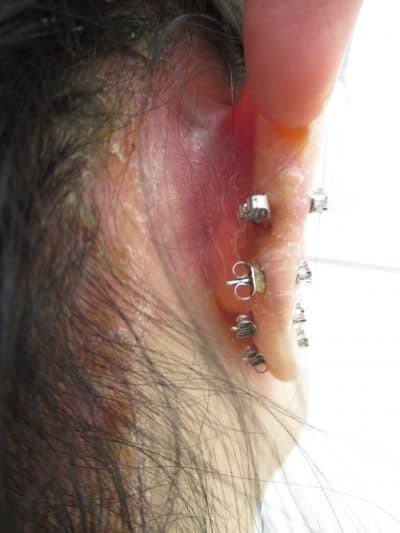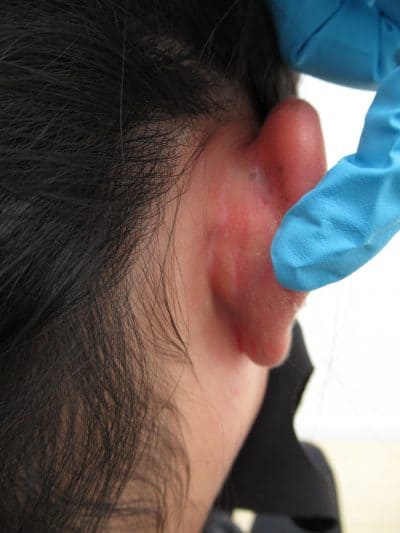 "The professional, friendly staff has been great to work with. They are so accommodating to my schedule, and very flexible in fitting my treatment times into my busy schedule. It's been a terrific partnership. I am so pleased with the results."
"After years of suffering from psoriasis, constant trips to the dermatologist and many expensive creams, my psoriasis cleared, only to return with a vengeance later. Array's cutting edge phototherapy treatment has made all the difference. It has provided relief that years of medication did not. I am so glad I made the call."